CLARK KEEPER TRAINING – ALL ABOUT THE GOALKEEPER
About CKT – Goalkeeper is THE most under-coached position in soccer. The goal of Clark Keeper Training is to change that by offering quality goalkeeper training at a reasonable price.
I've played soccer and goalkeeper in particular, just about all my life. During my active playing days, there was no real training available. Keepers were just 'expected' to know what to do in goal.
Clark Keeper Training offers group, small group and one-on-one training designed to bring out the best in each goalkeeper. We focus on the technical side of training refining a players' game and using their technique to make them a better goalkeeper.
CKT on Twitter


The winter camp scheduled for Dec 27-29 has been cancelled due to COVID restrictions. We will miss seeing returning campers and GKs that were planning on seeing for the first time. https://t.co/1Pmq6knKW1

⚽ Camp Shutout Winter Camp - last days for Early Bird pricing ⚽ - https://t.co/vVABHBw8jt https://t.co/su4FsT0RHE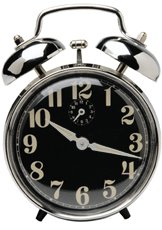 CKT on Facebook
Clark Keeper Training LLC
Camp Shutout West Michigan Winter Road Show | Clark Keeper Training
The Camp Shutout West Michigan Frozen Road Show is an indoor 2-day goalkeeper camp. At the camp, keepers are broken down into small groups based on age/ability and receive high level goalkeeper training tailored to their skill and ability level. All campers receive keeper training and a camp t-shirt...
Clark Keeper Training LLC is at Camp Shutout LLC.
Good morning MI! This is Stan and we are looking forward to seeing you at Aquinas in late December!
Here is a hoodie that we unveiled on Monday and over half of them have sold...many to MI...overall to 10 different states! Process is available at campshutout.com under the 'apparel' link. It will arrive by Christmas.
#ClarkKeeper
#campshutout